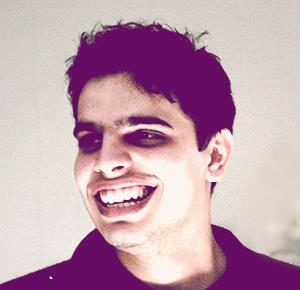 I co-founded uberVU in 2009. It was among the first all-in-one social media services in the world and it's ability to highlight insights from billions of conversations happening on many social platforms (Facebook, Twitter, blogs etc) made it the service of choice for thousands of customers all over the world. The company was acquired by Hootsuite in 2014, and I am now the Director of Product, in charge of all Analytics products.
I am an amateur chef and bedroom techno DJ. But first of all I am a multi-linguist of technology driven businesses. During my career I wore many hats (product manager, technology chief, marketing person) and led uberVU through various stages of growth: from the early days when the company was just an idea to international expansion. Forbes awarded me for my entire career … when I was 30. "It's better to set low expectations" they said. I like to mentor early stage startups and you will find me among the speakers at a lot of the tech conferences.
I love building useful products and I am passionate about the tools and processes that can make that happen. To advance the profession I started Product Tank in 2014, the first meet-up about Product Management in Romania.
Specialties: Entrepreneurship, Strategy, Product Management & design, Business Development, Marketing & Social Media
---