Alexandru Lăpușan is the CEO and Founding Partner of Zitec, leading provider on the IT market in Romania,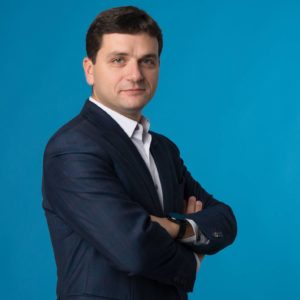 specialized in the development of customized business solutions, services, and products, as well as online marketing services. With a turnover of € 4 million in 2016 and about 40% of revenue from projects developed for partners in the US, Canada, UK, Germany, Switzerland, Italy or the Netherlands, Zitec's success is also confirmed by the investment attracted at the beginning of this year of more than 1.7 million euros from eMAG and also by references received from top Romanian customers, such as PayU, Flanco, Amadeus, Paravion, Depanero, Vector Watch or Network One Distribution.
While Alex has started his journey from a team of 3 and 3000 EUR and built what is now the Zitec team with 150 members located both in Bucharest and Brașov, he is also a Member of ANIS Board of Directors (Romanian association of software companies), as Vice-president in charge of International Markets, starting May 2016.
The Romanian entrepreneur is an investor for startups from San Francisco, New York, London and Amsterdam, with one active startup in Silicon Valley which has successfully raised over USD 30mln financing by now. Alex is interested in Romanian startups, too, as he is also an investor for HAC!BD, the only professional comics publishing house in Romania.
---