John Banu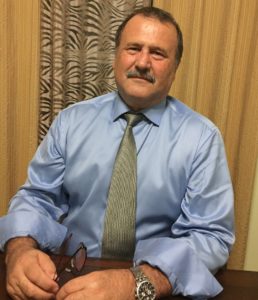 I was born in Romania where I finished my education at Bucharest Polytechnic Institute, with a degree in Mechanical Engineering.  After ten years of working in Bucharest at Metallurgical Designing Institution I emigrated to United States in 1985.   My first job was with General Oceanics, Inc, a leading company in manufacturing oceanographic research instruments.  I became partner  after only two years.
The American Dream, to own your own company, reached me in 1987 when I opened my first one as manufacturer representative for a few companies from Germany.
However, soon after, I sold my shares in General Oceanics and opened Ocean Test Equipment, Inc, in 1990, as a manufacturer of instruments in the same line of business.  Receiving the patent rights for a few new instruments helped me grow my share of this market.  I still own this one at this time.
After the political changes in Romania I become involved in the economic life of it, mostly as an investor and I continue to do so at this time.  Currently, is under evaluation and planning a large center for recreational as well as  retirement center on the immediate periphery of Bucharest.
In parallel with my professional work, I was and are at this time, in the cultural , social and humanitarian life of the Romanian American Community from Florida.  I am the President of the non-profit organization Romanian American League.  I am also the President of the Romanian Chamber of Commerce of America with the headquarters  in Fort Lauderdale, Florida.
---