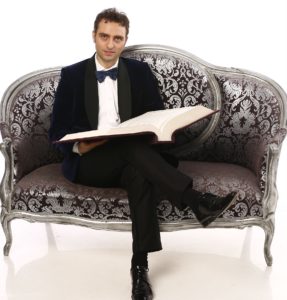 The Artificial Intelligence Matrix
We are the team of professionals that can help you grow and know yourself better in every aspect of your life. Let's start building a bridge between your psyche and personal fulfillment.
imyourbook.com – personal development
700 pages in the only book about you. Here you can find the treasures that lie inside you and how you can access them towards fulfilling your destiny.
In your book you can discover and embrace your true nature and engage in a journey that has the power to change you. 8,000,000 correlations are made to create your personality book.
A century of psychological research is the foundation of your book.
We have created the first encyclopedia of the human psyche with a team of 100 highly-skilled professionals. Our database comprises 10,000 pages that give you the interpretation of your answers to t
he Personality Test. This book allows insight into every aspect ranging from the influence of your familial relations and the relationship you have with yourself, to elements related to the professional field and your need for social recognition
arilove.com – dating
We've created the place where you can find your best possible matches.
120 years of Psychological research were required to design the ARI Love Matrix, a futuristic software which makes 13,500,000 correlations to establish the compatibility between you and your possible partner.
The place, the moment, the one.
Our biggest wish is to help you find the one, to start a family and to have a fulfilling relationship with both yourself and other people. Considering that we want you to achieve these goals, we have designed the most complex Personality and Compatibility test, that analyzes your entire personality – made out of 500 psychological characteristics.
---