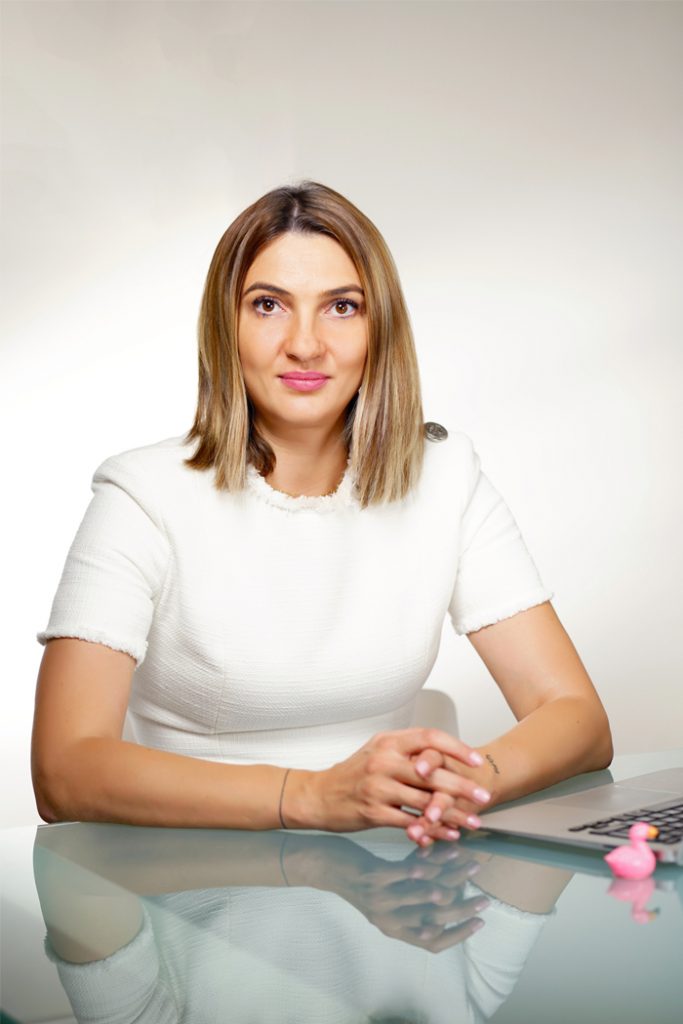 Alexandra Radu, Managing Partner Brandaffair Advertising 100% romanian company. She is the founder of Brandaffair, a full service advertising agency in 2005.
One of her main passions is education and she developed for Romanian American University workshops and programs having as main focus creativity and marketing, Brandaffair being a partner for Romanian American University for 5 years now.
Previously she occupied the role of Sales and Marketing Manager at Grundig Romania & Procurement Manager at Orion Romania.
The clients portfolio of Brandaffair has a wide variety of clients such as: Gazprom, ProCredit Romania, Henkel, Servier, Heidi, Biofarm, Moldova in Bucate, Helppy, Exclusive Facility Management, Nestle, aso
Part of the projects were implemented at global level for some of the clients in portfolio in finance sector & FMCG.
---