Cristian Anastasiu came to Mergers and Acquisition naturally. Prior to joining Chapman, he was an operator – as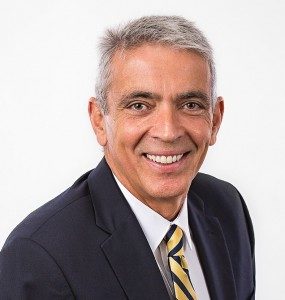 CEO and sales executive, a buyer and a seller of several IT companies ranging from Fortune 100 to middle market and startup.
Since 1999, Cristian participated in more than 40 transactions involving sellers with revenues in the $5 million to $100 million range in areas such as: IT Services, Software Applications, ERP, Systems Integration, Managed Services, IT Staffing, Cloud Technologies, SaaS, IT Security, Networking, Data Center and other technology and engineering areas. His experience includes acquiring and integrating companies for Cisco and leading the effort to sell the ERP provider BRAIN to Infor as CEO.
Over the years, Cristian has earned a reputation for relentlessly pursuing his clients' best interest and for his industry insights.
Prior to Chapman, Cristian served as CEO and President for BRAIN North America, a unit of a global ERP and Supply Chain Management software provider. Cristian positioned the company to fetch a premium for its parent company when it was acquired by Infor, who became the third largest ERP vendor worldwide after SAP and Oracle.
At Cisco, Cristian was Director of Worldwide Sales Operations. Some of his responsibilities included acquisition integration, global account management and advanced services sales. Prior to that, Cristian was the Sales Manager for Cisco's Financial Services sales organization and built a $100 million operation. He received the "Cisco Sales Manager of the Year" award.
Cristian has served in various other management positions for technology companies like Gupta Technologies and ITT Semiconductors. He is a gifted communicator and problem solver.
Cristian holds an MSEE from the Technical University Darmstadt and an MBA from Golden Gate University, San Francisco. He is a Fulbright Alumnus.
Industry practice groups:
Contact information
Telephone (616) 780-0636
Fax (847) 884-0218
E-Mail: anastasiu@chapman-usa.com
---